"Things that are seen don't last forever, but things that are not seen are eternal. That's why we keep our minds on the things that cannot be seen."
~2 Corinthians 4:18 (CEV)~
This ministry is now being housed at FBC, Kentwood. Check out this information source and service concerning foster care.
Moving Mountains
https://movingmountainsla.com/
Pray for our state as we move into Covid-19 Stage 3 Monday.
Mrs. Virgie Morgan of Amite and a member of Bethel Baptist Church has had a stroke. Pray for her as her needs are being addressed.
Obituaries:
Shelton Allan "Doodie" Day
April 15, 1955 – September 09, 2020
A resident of Kentwood, LA, passed away on Wednesday, September 9, 2020 at Our Lady of the Lake in Baton Rouge, LA. He was born April 15, 1955 in Magnolia, MS and was 65 years of age. He is survived by his wife, Carla Birch; children, Shane Lane Day(Candace), Amy Nichole Killingsworth(Daniel), Dustin Allan Day, Joshua Allen Soileau, Trista Lynn Ballard, Bridget Karlette Braswell(Billy) and Bevin Kassidy Eldridge(Dwayne); 17 grandchildren, Madison, Gavin, Carson, Brooklyn, William, Hope, Ty Garrett, Nathan, Lana, Caden, Skyler, Laine, Jordyn, Michael, Hanlee, Lindsey and Allen Wayne; 3 great-grandchildren, Madelyn, Lillian and Greyson; 1 brother, Tommy Day(Sherry); 1 sister, Jill LeBlanc(Kyle). Preceded in death by his parents, Charlie and Marilyn Day; grandparents, Jesse and Matiel Day and Smiley and Lucille Varnado. Visitation at Pine Ridge United Methodist Church from 5:00PM until 10:00PM on Friday and from 9:00AM until religious services at 11:00AM on Saturday, September 12, 2020. Services conducted by Bro. Sonny Travis and Rev. Dr. Michael Townsend. Interment Pine Ridge Cemetery, Kentwood, LA. In lieu of flowers, the family request donations to McKneely Funeral Home. McKneely Funeral Home, Kentwood, in charge of arrangements. For an online guestbook, visit http://www.mckneelys.com.
Former Northshore DOM Lonnie Wascom passes away at 72
SEPTEMBER 10, 2020
By Baptist Message staff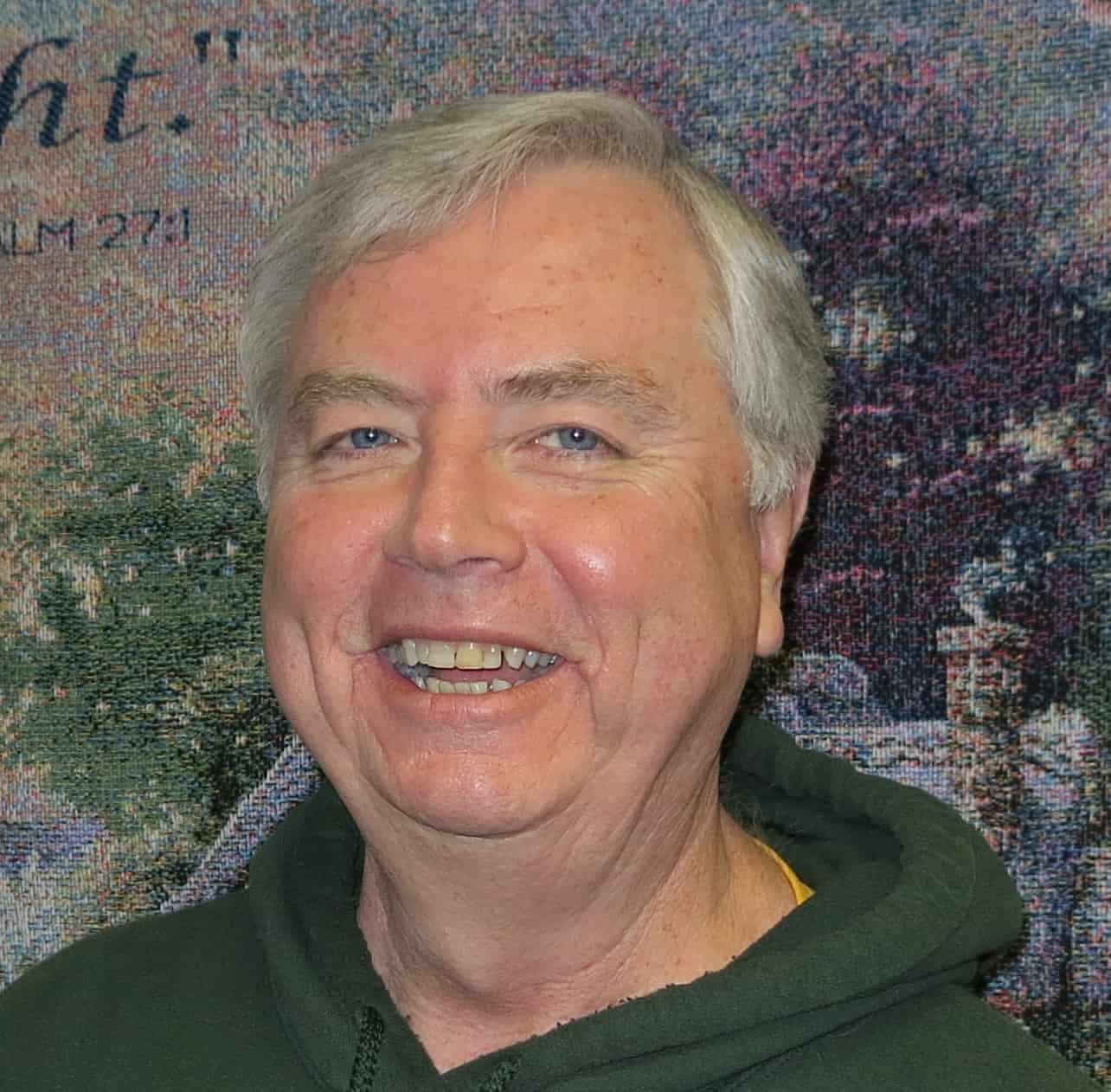 HAMMOND, La. (LBM) – Lonnie Wascom, director of missions from Northshore Baptist Association from 2011-2018, died Thursday, Sept. 10. He was 72.
Born in Baton Rouge, Wascom was baptized at New Bethlehem Baptist Church near Live Oak when he was nine years old. When he turned 15, he began his service in vocational ministry as the assistant music director at Judson Baptist Church in Walker.
During the years that followed, Wascom served churches in California and Louisiana, and earned degrees from Southeastern Louisiana University in Hammond, California State University in San Francisco, California, and Golden Gate Baptist Theological Seminary in Mill Valley, California (now Gateway Seminary in Fremont, California).
After 40 years of serving churches, he was called as the director of missions for Chappapeela, LaTangi and St. Tammany Baptist Associations in 2004. Seven years later, the three associations voted to merge.
Two months after his Oct. 1, 2018, retirement, Wascom became pastor of Walker Baptist Church.
Wascom said in a Sept. 7, 2018, article in the Baptist Message he wanted to finish strong in his faith journey after his retirement.
"If God favors me, He'll let me go out like Elijah," Wascom said in the article. "I do not want to burn out; I want to burn up. I want to see people saved. I want to see our churches revived. I want to see an awakening before I die."
Steve Horn, executive director for Louisiana Baptists, said Wascom had been a mentor to him since his first year in ministry in 1992. Horn's wife, Linett, also developed a special friendship with Wascom's wife, Linda, when they previously both taught at Hammond Eastside Elementary School.
"He was so very kind to me as a young pastor," Horn told the Baptist Message. "Lonnie has been faithful at every level of LBC life. We mourn his loss today. In fact, we had a meeting today as the committee on nominations. Lonnie chaired this committee last year. Here again is the reminder that life is but a vapor."
Don Pucik, who succeeded Wascom as Northshore Baptist Association DOM, said he was an encourager to anyone he encountered.
"Whether it was a new believer in a church that he was helping, or a longtime co-worker in the Lord's harvest, Lonnie cared about people," Pucik said. "I am thankful for his friendship and the many times that he shared his heart, insights and experience with me."
Funeral arrangements are pending.
Ford Lambert of Magnolia, Mississippi | 1951 – 2020 |
December 14, 1951 – September 09, 2020
Ford Lambert, beloved husband, father and pawpaw, went to his heavenly home on September 9, 2020. He was sixty-eight years old and a resident of Magnolia, MS.
Services to honor his life will be held at Unity Baptist Church, in Magnolia, MS. A visitation will be held Saturday, September 12, 2020 from 5 PM until 8 PM and will resume again Sunday from 9 AM until funeral services at 10 AM. Rev. David Whitehead will officiate and burial will be in the McClendon Cemetery in Gillsburg, MS.
He leaves behind his wife of forty-six years, Brenda, and his two children, Angela (Spencer) McMillan and Davy (Brittany) Lambert.
PawPaw will be dearly missed by his five grandchildren, Dalton McMillan, Bryson Lambert, Caitlin McMillan, Noah Lambert, and Presley Lambert who he adored. He rarely missed a ballgame, recital or event in which they participated and he was their biggest supporter. He loved visiting with them and was always ready for a card game.
He was born December 14, 1951, in Norfolk, VA., to Henry Ford and Maude Amelia (Pat) Lambert who preceded him in eternal rest, along with his oldest sister, Joyce Karstetter.
After retiring from International Paper, he devoted his time to his family and enjoying life. He enjoyed attending auctions, working with his tractor, and getting his grandkids ready for hunting season. He spent countless days at Percy Quin fishing and camping with his children.
Grieving his loss are his siblings, Ann (Troy) Newman, Larry (Debbie) Lambert and Henrietta (Chris) Daniels along with numerous nephews, nieces, friends and family that loved him dearly.
Pallbearers will be Dalton McMillan, Bryson Lambert, Jeff Hughes, Landon Lambert, Charlie "Bud" Smith and Kelly Honea.
Read the Bible in 2020 – September 11
Isaiah 8:1-9:21
2 Corinthians 12:1-10
Psalm 55:1-23
Proverbs 23:4-5
Baptist Press – https://www.baptistpress.com/
Louisiana Baptist Message – https://baptistmessage.com/
Many people are working hard as disaster relief continues in SW Louisiana. There are lots of opportunities to help. Contact your local church for information about how you can help too.
Anna Lee