"When the master comes and finds the servant doing his work,
the servant will be blessed."
~Luke 12:43 (NCV)~
Mr. Frank Foster
January 15, 1929 – April 27, 2021

Mr. Frank Foster, 92, went to be with The Lord on April 27, 2021 at Southwest Mississippi Regional Medical Center.Frank was the son of Samuel Thomas and Bertha Spinks Foster. He loved his Lord, family and church family. He enjoyed spending time with his girls, his grandkids and great grandkids. His hobbies included solving crossword puzzles, cutting grass, feeding and watching birds, and walking in the woods with his dogs.He was a faithful member and a deacon at Line Creek Baptist Church, sang in the choir and taught Sunday School. He was a joy to be around and always had a smile on his face. He will be missed by all who knew and loved him.He was preceded in death by his parents, his wife of 58 years, Gladys Belle Wiggins Foster; two brothers, Andrew Coover Foster and Aaron Thomas Foster; and four sisters, Alice Fredonia "Freddie" Hunter, Philena Ford, Betsy Frank and Anna Foster.He is survived by two daughters; Deborah Lea and Gerald of Chatawa, MS and Anna Byrd and Wayne of Summit, MS; six grandkids, Michelle Nunnery and Jeffery, Christopher Lea and Abbi, Ryan Byrd and Nikki, Kayla Stringer and Channing, Amy Motta and Christopher, and Kristen Byrd; six great grandkids, Charleston Belle Nunnery, Lainey Grace Stringer, LeighAnna Claire Byrd, Rosi Jane Lea, Maverick Weston Stringer and one on the way, Ava Belle Motta along with a host of nieces, nephews, family and friends.A visitation will be held at Line Creek Baptist Church on Saturday, May 8, 2021, from 1:00 p.m. until the service at 2:00 p.m. Brother Justin Craft will officiate. A graveside service will be held at the Daniel McDaniel Cemetery in Osyka with Dr. David Millican officiating. Sharkey Funeral Home is in charge of the arrangements.In lieu of flowers, donations can be sent to Line Creek Baptist Church's building fund or children and youth fund.Share condolences at Sharkeyfuneralhome.com.
Read the Bible Chronologically in 2021 – April 30
2 SAMUEL 19:31-20:26
PSALM 7
2 SAMUEL 21:1-22
1 CHRONICLES 20:4-8
Baptist Press
Louisiana Baptist Message
http://www.baptistmessage.com/
Video for Operation Christmas Child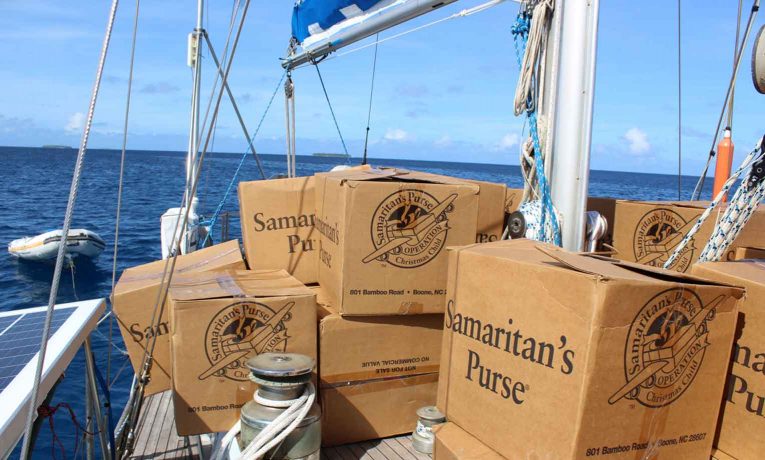 Island with No Power, No Airport Receives Shoebox Gifts
You can find this on the Samaritan's Purse, but I have been unable to share the link. Here's another one…
THE GREAT COMMISSION IN ACTION
https://video.samaritanspurse.org/the-great-commission-in-action/
Have a wonderful day. Be sure to give of yourself to others in some way today.
Anna Lee