"Remember, the Lord forgave you, so you must forgive others."
~Colossians 3:13 (NLT)~
Three Reasons to Forgive – Rick Warren
1. You have to forgive those who've hurt you because God has forgiven you. Colossians 3:13 says, "Remember, the Lord forgave you, so you must forgive others" (NLT). If you want to be a forgiving person, you first need to accept the forgiveness of God through Jesus Christ. The Bible says God came to Earth in human form in Jesus in order to forgive everything that's ever been done wrong. He paid for those wrongs so we don't have to. That's Good News.
2. You have to forgive those who've hurt you because, otherwise, resentment will control you. The Bible says in Ecclesiastes 7:9, "Only fools get angry quickly and hold a grudge" (CEV). Resentment makes you miserable. It keeps you stuck in the past. And when you're stuck in the past, you are controlled by the past. Every time you resent something, you let that thing control you. Some of you are allowing people who hurt you five, 10, or even 20 years ago to still hurt you today because of resentment. Don't let that continue to happen. Your past is past. You've got to let it go.
3. You have to forgive those who've hurt you because you're going to need more forgiveness in the future. Jesus said, "For if you forgive other people when they sin against you, your heavenly Father will also forgive you. But if you do not forgive others their sins, your Father will not forgive your sins" (Matthew 6:14-15 NIV). Forgiveness is a two-way street. You can't receive what you are unwilling to give.
READ THE BIBLE CHRONOLOGICALLY IN 2021 – FEBRUARY 27
NUMBERS 2:1-3:51
Iva Jane Travis
November 7, 1966 – February 14, 2021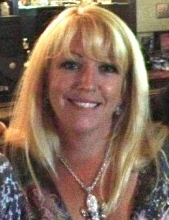 On Sunday, February 14, 2021 Iva Jane (Janie) Travis passed away in her home in Kentwood, Louisiana with her loving husband, Lewis Peyton Travis. She was a loving mother, aunt, sister, daughter, wife, and grandmother. She gained her wings at the age of 54. A Graveside Service will be held March 2, 2021 at 11:00 A.M. at the Holliday Cemetery in Holliday, Texas. McMillan-Satterwhite Funeral Home is in charge of the arrangements.
Iva Jane was born November 7, 1966 in San Jose, California to Curtis and Waunella Cashion. She moved to Texas and established several successful businesses. For the last 10 years, she worked in the oil industry alongside her husband. Her infectious laugh sang through the lives and hearts she came into contact with. She was a firecracker through and through. Her Joyful habit of dancing down the aisles of the store to embarrass us will always be in our memories. Her sassiness and spunk will be unmatched. Iva Jane had a passion for helping others and making life fun. From making special cakes and throwing parties, to giving whatever she could. She was known as Grandma Sugars. She loved spoiling children as well as her six precious grandchildren. Janie's spirit will continue to live on among all of us.
Iva Jane is survived by sons, Timothy Doan and wife Paige, Zachary Doan, Benjamin Doan and daughter, Taylor Doan. 2 stepsons, Lewis Peyton Travis, Jr. and Landon Ray Travis and wife Kelsey; 4 grandchildren Carter, Lydiah, Elijah, Owen, and grandbaby girl on the way. Step-grandson, Bentley. Parents, Curtis and Waunella Cashion of Holliday Texas, 3 sisters, Doris Bazan and husband Charlie of Graham Texas, Connie Evans and husband David of Wichita Falls Texas, Lisa Shoemaker and husband John of Holliday Texas. Several nieces and nephews, aunts and uncles, and many cousins.
Today's Prayer Focus – Church Staff Members
Let's remember to pray for the staff at our own and other churches.
Anna Lee