For I know the plans I have for you,"
declares the LORD,
"plans to prosper you and not to harm you,
plans to give you hope and a future.
According to the weather reports I have been seeing for the next ten days, we might want to review our food supply, water supply, fuel supply, etc. BEFORE the cold weather gets here.
This is a good opportunity to help someone else prepare for the cold temperature and extended time of being at home. David and I will always be appreciative of and never forget someone who checked our pipes and wrapped those that needed more insulation. We also appreciated people checking to see if they could buy any food or bringing a prepared dish as part of the weather preparations. This could be your opportunity to help someone. Make your plans now.
Read, write, and meditate about these Scriptures today:
January 17 – I Corinthians 12: 11-16
This morning, the Two-RIvers' WMU is meeting at Spring Creek Baptist Church. The leadership team will meet at 9:00 followed by the meeting at 10:00. Ladies, you are urged to bring a friend and a side dish or dessert and enjoy meeting our new associational missions director.
We know of numerous cases of Covid lately. Thankfully, they have been people who were vaccinated. They experienced symptoms of a cold. Be prepared. Also, be careful of not being instrumental in the spread of this health problem.
Edwin Cotton
JUNE 21, 1934 – JANUARY 14, 2022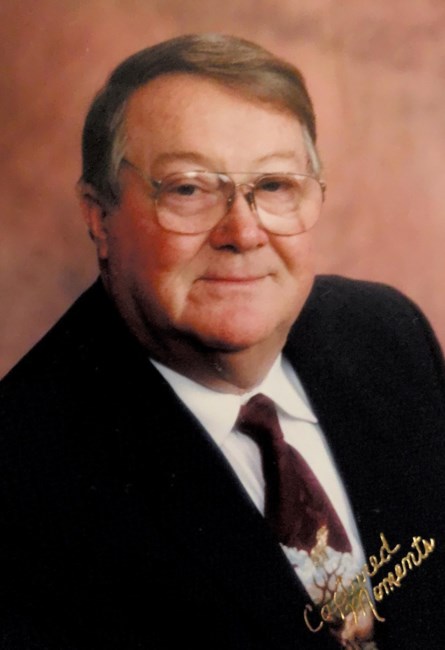 Jesse Edwin Cotton of Prairieville, LA passed away on January 14, 2022 at the age of 87. After several years of declining health, "Cotton" died peacefully surrounded by his beloved wife, Tay and his children by his side. Edwin was born in Baton Rouge, LA on June 21, 1934 to father, Jesse Cotton and mother Gertrude Cotton and was the younger brother to Mary Ruth Williams. He enjoyed growing up in the country riding horses and helping out on the "Sharp" family farm. He attended Baton Rouge High School. He was a hard worker and began work in the construction business at a young age. He married his sweetheart, Tay in 1973 and they joined together as a blended family raising 4 children. He was a loving father who worked hard for his family and loved taking the family fishing and going out on his boat. He and his family enjoyed time going deep sea fishing at Fourchon, LA and was an expert at hosting fish frys. He loved being in the kitchen and anyone who knows him….knows "Cotton" loved to eat. He taught his children the value of hard work and he worked for Fulough Laughlin Construction and later worked for Sullivan Construction. He later started his own construction company, Harcot Construction Inc., with his cousin, Harry Harelson. Edwin did not meet a stranger and loved visiting friends, was an avid hunter and fisherman. Living in Prairieville, LA, he was a regular at the local hardware store visiting with friends. His family adored his sense of humor and his willingness to help anyone. He loved his hunting exhibitions around the world and shared stories of hunts in Africa, Paraguay, Uraguay and Alaska to name a few. He gave his life to Christ as an adult and was a member of Woodlawn Baptist Church. As his health declined, he continued to show great love for his wife and children and always had a "twinkle" in his eye. He was dearly loved! He will be greatly missed by his beloved family and friends. Edwin was preceded in death by his parents. He is survived by his wife of 48 years, Tay Cotton, Children: Carol Terry (Mark), Edwin Cotton, (Sherri), Shari Cotton, Angie Nielsen (Ronnie) and Eric Edmonson (Jennifer); grandchildren: Jesse Cotton, Emily Cotton, Ryleigh Cotton, Alexis Edmonson, Blane Edmonson, Victoria Nielsen Kelly, Madeline Nielsen and Andrew Nielsen. He is survived by his beloved older sister Mary Ruth Williams and lots of cousins, nieces and nephews. We are especially thankful for our beloved tend and caregiver, Terri Oliphant. A visitation will be held Saturday, January 22, 2022 from 11:00 am – 12:00 pm with a funeral service to begin at 12:00 pm at Greenoaks Funeral Home. 9595 Florida Blvd. Baton Rouge, LA 70815 All are invited to attend. The family wants to especially thank Pinnacle Hospice for the loving compassionate care they provided and will be forever grateful. In lieu of flowers, the family has requested that contributions to Samaritan's Purse be made in his memory.
Anna Lee