The heavens declare the glory of God; the skies proclaim the work of his hands.
~Psalm 19:1~
Covid isn't slowing down much. Many of you will be interested in Mrs. Kathy Smith, wife of Bro. Danny. Add others and continue to pray.
Tommy Hood is back in Houston for another round of treatment. Pray for Tommy, his medical team, his family, and his friends.
Read the Bible Chronologically. in 2021 – August 29
JEREMIAH 42:1-44:30
EZEKIEL 33:21-33Hurricane Ida is big, bad, and headed our way! God is bigger, very good, and with us all the time wherever we go. Use common sense and good judgement today as Ida plows through Louisiana. Think of others and volunteer to help them as you have the opportunity and the ability.
Let turn our focus back to others. This is the Southern Baptist Plan to help those who come here from Afghanistan.
The Afghan Refugee Crisis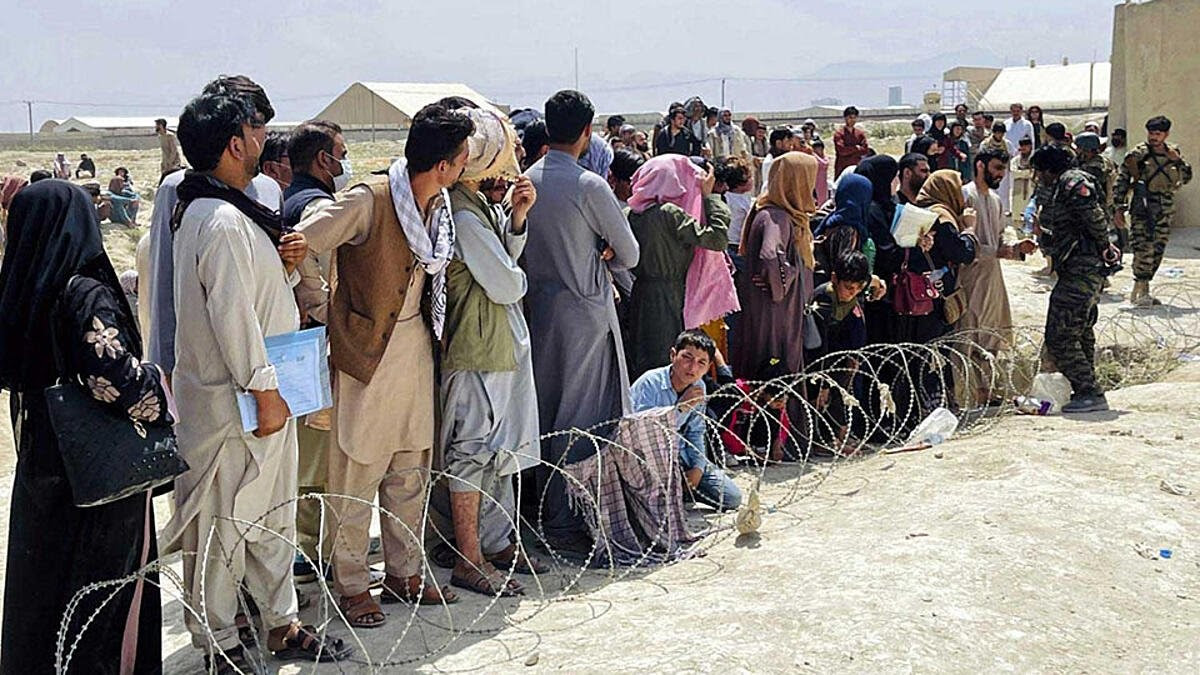 Crisis Overview
The Taliban recently seized power in Afghanistan, storming the nation and capturing most major cities within a matter of days.
In the aftermath of the political coup, a mass exodus is taking place as Afghans try to flee the country by the thousands. Religious and ethnic minorities, along with women and girls, are the groups most in danger of Taliban violence as they try to escape.
As Afghan refugees are resettled, this crisis will impact communities all around the world. Through Send Relief and the combined resources of the IMB and NAMB, Southern Baptists are able to serve Afghan refugees wherever they are resettled.
Send Relief is strategically working with trusted ministry partners to minister to Afghan refugee families.
PRAY
Pray for the people of Afghanistan. Use the Send Relief prayer guide, 10 Ways to Pray for Afghan Refugees, as a tool.
SERVE
Resettlement assistance is one of the most urgently needed ways churches can serve. Through Send Relief's strategic relationship with World Relief, churches can help meet the tangible needs of Afghan refugees with gospel intention.
On September 10, Send Relief is hosting a Care for Refugees Workshop at its Ministry Center in Clarkston, Georgia, where you can learn practical ways to mobilize your church to meet the needs of refugees and internationals as they transition to a new home. You can attend this workshop in person or online.
Register for both of these opportunities at sendrelief.org/Afghanistan.
GIVE
Gifts to the Afghanistan Refugee Crisis Fund will support churches and refugee ministries in the United States and around the world as they care for resettled Afghan refugees.
Send Relief is working with its trusted partners to implement ministry projects. That work will expand as locations and additional needs become known.
Resources to Share with Your Church:
Slides for churches
Prayer Guide
Social Graphics
Video
I don't know when The Prayer Link will be posted again, but until then, remember to have and practice JOY.
I don't know when The Prayer Link will be posted next, but I do know who is ready, willing, and able to go with us through the events Ida is bringing to us today.
J – Jesus first
O – Others second
Y – Yourself last
My prayer for you is to find JOY in this Lord's Day!
FBC, Kentwood is meeting this morning. It will also be online at 10:30. I hope you will start this day by looking to God and keeping your focus on Him all day.
Anna Lee