For the word of the LORD is right and true;
he is faithful in all he does.
I forgot to post that Charles Warren got to go home Wednesday. I hope you got to see pictures or video of the happy family and many co-workers there to be a part of the celebration. It was such a good feeling to see Charles with his hands raised and a smile on his face as he was released after five months of hospitalization due to Covid. What a fighter he is! What great support his family and co-workers have shown!
Rev. David Luce spent a long day testing at Ochsner yesterday. One of the tests needs to be repeated and is scheduled for May 19th. Keep praying.
A friend purchased 19 shirts at the Hope Center so they can be made into dresses for Operation Christmas Child. They have already been washed, folded, and delivered into the hands of the lady who will guide others in the repurposing of the dresses. Another friend sent me money yesterday. It has been used to purchase socks, stickers, and erasers. I didn't mind shopping for his 90 year old supporter. I'm thankful for those who contribute to make the "shoeboxes" possible. Another friend who is just learning about mission opportunities told me this week how the videos I have shared have helped her to understand needs of others. I hope the videos are helpful to you too.
This is the obituary for Donna Bennett's mother. I wish I had known this lady.
Maxine R. Owens
JULY 23, 1925 – MAY 3, 2021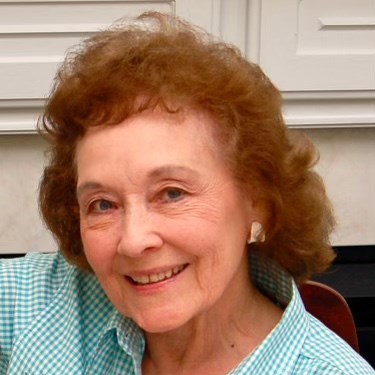 Say special prays for her daughter, Donna Bennett, who just got out of the hospital.
Anthony Thomas "Coach Tony" Misita
July 29, 1933 – May 04, 2021
A resident of Independence, La, passed away on Tuesday, May 4, 2021 at his home surrounded by his loving family. He was born July 29, 1933 in Amite, LA and was 87 years of age. Long time Louisiana assistant Coach Tony Misita passed away today. Misita started his high school head coaching career in Amite High School, Amite City, La., later moved to Ville Platte High School and Baton Rouge Central High school. Coach Misita then turned to the collegiate ranks having stints at Southeastern Louisiana under Coach Pat Kenelly as linebacker coach and later served as the Lions defensive coordinator with Oscar Lofton. Misita also joined the ranks at Louisiana Tech, Misita serving as Defensive Coordinator coaching on Maxie Lambright's staff from 1967-70 while quarterback Terry Bradshaw led the bulldogs to multiple years of victories. Coach Misita moved on to coach at Tulane University with Coach Bennie Ellender, and later as defensive lines coach from 1984 until 1987. Tony entered the SEC conference with the University of Mississippi Rebels having stints with Coach Ken Cooper and Coach Steve Sloan as a defensive line coach. After his coaching career, he taught at Mater Dolorosa Catholic School in Independence for ten years. He is survived by wife, Sylvia Thompson Misita; 1 daughter, Susan Misita Petty and husband Spurgeon; 3 sons, John Michael Misita and wife, Cindy, Dwayne Thomas Misita and Anthony Jay Misita; 2 sisters, Josie Vaccarro and Ann Marie LeBlanc; 6 grandchildren, Jennifer Lynn Fleming, Joseph Misita, Micah Marie Misita, Kaci Misita Guidry, Nicholas Misita and Austin Shaw Dillon; 6 great- grandchildren, Aidan Fleming, Mary Payton Fleming, Denton Bowen, Benjamin Guidry, Drew Peyton Dillon, Ava Tyler Dillon. Preceded in death by his daughter, Toni Lynn Misita; parents, Roy and Mary Misita; brother, Salvador Roy Misita. Visitation at McKneely Funeral Home, Amite, from 11:00AM until religious services at 2:00PM on Friday, May 7, 2021. Interment Amite Memorial Gardens, Amite, LA. For an online guestbook, visit http://www.mckneelys.com.
This photo of Coach Misita shows him as she was almost sixty years ago when he was my teacher.
Sam Liberto, Jr.
August 01, 1934 – May 05, 2021
A resident of Kentwood, LA, passed away on Wednesday, May 5, 2021 at North Oaks Medical Center in Hammond, LA. He was born August 1, 1934 in Clarksdale, MS and was 86 years of age. He is survived by his wife, Judy Sharon Liberto; 3 daughters, Darlene Liberto Blades and husband, Ladd, Margie Liberto and husband Ken Womack and Rosemary Liberto Brister and husband William "Billy" ; son, Sammy Liberto, III and wife, Melissa; grandchildren, Landon Blades and wife, Cristen, MaryAnn Blades and husband Curt Bridges, Whitney Brister Eaton and husband Danny, Blake Brister and wife Esther, Samantha Liberto-Womack and Jake Liberto; great-grandchildren, Wyatt, Charleigh and Alex Blades, Rosy, Ladd and Wade Bridges, and Dax and Zoe Eaton; brother, Thomas Liberto. Preceded in death by his parents, Sam Liberto, Sr. and Rosalina Liberto; sister, Margaret Liberto Zepponi. Graveside Services will be held at Woodland Cemetery, Kentwood, LA at 9:00AM Saturday, May 8, 2021. Services conducted by William "Billy" Brister. McKneely Funeral Home, Kentwood, in charge of arrangements. For an online guestbook, visit http://www.mckneelys.com.
Mr. Sam had been sick for a long time. Pray for the family as they adjust to his loss.
"L. J." Leon Jesse Pevey
December 10, 1944 – May 06, 2021
A resident of Pine Grove, LA, passed away on Thursday, May 6, 2021 at his home. He was born December 10, 1944 in Amite, LA and was 76 years of age. He is survived by his 2 daughters, Dena Guyn and Donna Rogers; sister, Harriet Ann Garrie; grandchildren, Jamie McLemore, Jeremiah Danhour, Andrew Peters and Rachael Guyn; 6 great-grandchildren; nephew, Walter Lee Berry; niece, Vickie Lynn Wright. Preceded in death by his father, Hulon Leon Pevey; mother, Nettie Eugenia Pevey; son, William Scott Pevey; 3 grandsons, Jordon Danhour, Johnnie McLemore and Jacob Danhour. Visitation at McKneely Funeral Home, Amite, from 9:00AM until religious services at 11:00AM on Saturday, May 8, 2021. Services conducted by Rev. Laverne King. Interment Shiloh Cemetery, Pine Grove, LA. For an online guestbook, visit http://www.mckneelys.com.
Read the Bible Chronologically in 2021 – May 7
PSALM 12-17
PSALM 19-21
Lola's Lion
https://video.samaritanspurse.org/lolas-lion-behind-the-scenes/
Prayer Focus Today – Those who feel alone, not wanted, and not loved
Thanks for reading and praying today.
Anna Lee