The Lord our God is merciful and forgiving, even though we have rebelled against him;
This is our daughter-in-law's aunt.
Susan Elizabeth LeBourgeois
OCTOBER 19, 1954 – MARCH 24, 2021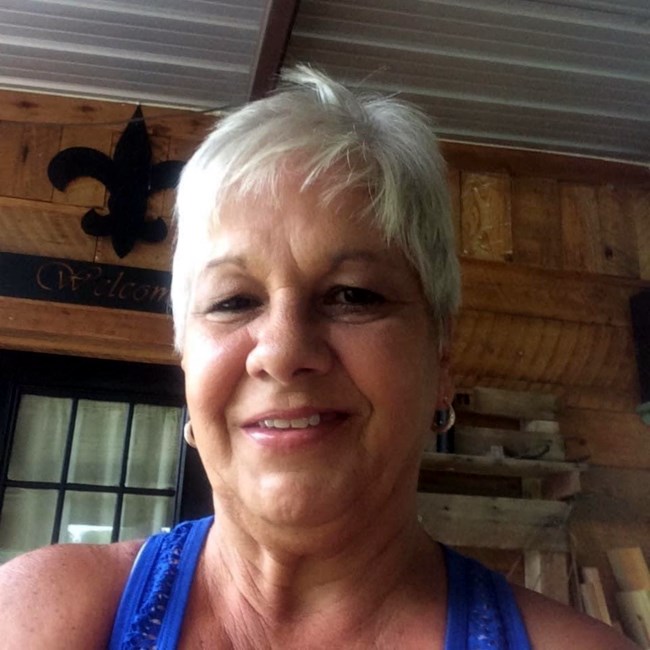 Born October 19, 1954 in Baton Rouge LA. She passed away Wednesday, March 24th from a massive heart attack at OLOL in Baton Rouge. She was the "Duct Tape" of the family. Fixer of all things mechanical and emotional. Always thinking of everyone except herself. She was a resident of St. Amant, native of Gonzales. She is survived by her loving husband of 28 years, Benjie LeBourgeois. Her children, Memi (Sam) Zimm, Kristie Sheets, Scott (Amanda) Sheets, Melissa (Bryan) Acy. Mother, Roberta Ott Rushing Poche, Sisters, Pam (Bob) Richardson, Donna (Russell) Robinson, Amy (Leland) Tullier. Brother, Brett (Carla) Rushing. In laws, Janis LeBourgeois, Katherine Clouatre, Dean (Barbara) LeBourgeois, Stacey (Nancy) LeBourgeois. 9 Grandchildren and 12 Greatgrandchildren. Numerous nieces, nephews, bonus sister, brothers and friends. Proceeded in death by her grandparents, William (Shorty) and Rosa Ott, Ray and Norma Bea Rushing, Father Norris Rushing, Stepfather Emile Poche, Inlaws Nobles and Earline (Chutie) LeBourgeois and brother in law Roger Clouatre. A memorial service will be held at Ourso Funeral home on Friday, March 26th 4:30-7:00 pm. She will be greatly miss by all. Special thanks to the OLOL Cardiac Unit for their never ending dedication to their field. UNTIL WE MEET AGAIN "SUE SUE" We love you!! Donations to help with medical and funeral expenses can be made through GoFundMe, PayPal or Venmo
Baptist Press
Louisiana Baptist Message
Read the Bible Chronologically in 2021
JOSHUA 12:7-15:19
Operation Christmas Child
In addition to collecting men's shirts to turn into dresses, we will be collecting t-shirts for men, women, Boys, and Girls. These will be recycled into a number it items. You can leave your donations in the entry of FBC fellowship hall. It is helpful if the shirts are clean, folded, and grouped.
"Helping Hands" for Missions are so very important.
Easter Schedule at FBC. There will be two services. Easter morning. The 8 A.M. service will be the playing of an Easter drama done by FBC in a previous year. The 10:30 service will be a traditional Easter service.
Make today count!
Anna Lee