For in the gospel the righteousness of God is revealed—a righteousness that is by faith from first to last, just as it is written: "The righteous will live by faith."
Bryan Tate's FB Update:
On this date two years ago Dale and Brandon left here with Bryan around 9:00 pm headed to MD Anderson. I thought that was the last time I'd see him alive as he was really low and i was sick and unable to go with them. Dale and Brandon checked several times on the trip to check for a pulse. They really didn't think he'd make the trip there. God put him where he needed to be and put the right doctors there. It was game on and they/ Bryan never looked back. He was put in a t

rial that was God sent. In 28 days he was in remission and has stayed there. It's been a long road, not an easy one but when we go back to Houston this fall he will be taking his last treatment. All by the Grace of God and in His time .
He has been on Prayer List all over the US as he served as the Wild Coon Hunt Chairman for BBCHA for the whole US and has many friends / acquaintances scattered over many states. The prayers of our local friends and church families have been especially special to us. We felt them all.
Of the last four times we have been home he has had pneumonia three of those times and hospitalized two of the times. We think this last time they have finally got a handle on it and looking forward him not fighting this constantly.
Continue to keep him in your prayers. We are so blessed with the best friends .
Most of the Covid-19 patients in our area seem to be improving.  Please pray for eveyone to return to good health and for others to NOT get the virus at all.
Ken Newman
September 16, 1963 – August 16, 2020A resident of Kentwood, LA, passed away on Sunday, August 16, 2020 at North Oaks Medical Center in Hammond, LA. He was born September 16, 1963 in Mc Comb, MS and was 56 years of age. He is survived by his son, Gabriel Newman; mother, Sydney Dykes Fuller and husband, Udo; 1 brother, Wayne Newman, Jr. and wife Sheena; former wife, Ronde Newman; Spouse to be, Debra Bennett. Preceded in death by his father, Wayne Newman, Sr. Visitation at McKneely Funeral Home, Kentwood, from 3:00PM until religious services at 6:00PM on Thursday, August 20, 2020. For an online guestbook, visit http://www.mckneelys.com.
Patti Cox White
December 10, 1955 – August 12, 2020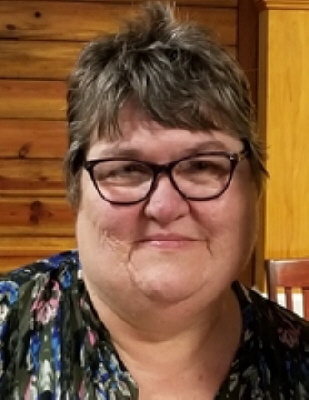 Patti Cox White, 64, a resident of Zachary, passed away on Wednesday, August 12, 2020. Visitation will be on Monday, August 17, 2020 at Galilee Baptist Church, Zachary from 10:00 am until service time at 12:00 noon conducted by Pastor Andrew Williams. Burial will follow in the church cemetery.
Patti is survived by her loving husband of 40 years, David White, daughter, Brittany Murphy, son, Brant White, great nephew raised as her own son, Maverick Meadows"T-Mack", sister, Mary Lillie, grandchildren, Hunter Murphy and Hayden Murphy, niece, Danita Lillie, nephew, Kris Lillie, and great niece, Gabby Maloy. She is preceded in death by her parents, Stewart and Audrey Cox, brother, Stewart Cox Jr., father in law, Elisha White and mother in law, Edith White. Pallbearers will be Brandon Reeves, Albert Meadows, Maverick Dekota Meadows, Kris Lillie, Derek Foreman, Caleb Kistler, Tony Fresina, Jessie Jones, Hayden Murphy and Hunter Murphy. Honorary Pallbearer is Brant White.
Patti graduated from Southeastern Louisiana University with a Bachelors in Sociology. She was a probation officer for 32 years, a commissioner in charge for elections, reserved deputy for Constable office, substitute teacher for Livingston Parish Schools, manager for H&R Block, and volunteered for various food banks. She loved shopping, gardening and traveling.
Masks are required for anyone attending services or visitation
Dr. Sue LeBlanc
Loranger, Louisiana
Sep 19, 1945 – Aug 16, 2020 (Age 74)
Gwendolyn Sue Cooper LeBlanc, DDS, of Loranger, Louisiana, passed away unexpectedly at her home on Sunday, August 16, 2020, at the age of 74. She was born on September 19, 1945, in Independence, Louisiana, the daughter of the late T.T. Cooper and the late Ruby Simpson Cooper. Dr. Sue LeBlanc graduated from Louisiana State University School of Dentistry in 1975 where she was elected to the C. Edmund Kells and Omicron Kappa Upsilon dental honor societies. She became board-eligible in the American Academy of Gnathologic Orthopedics in 1984 and received her accreditation with the American Academy of Cosmetic Dentistry in 1995. Besides running a successful practice in Hammond for years, she has also held an associate professor position at LSUSD and several esteemed positions on boards and honor societies throughout the years including: Board of Directors of the AAGO; president of the LA chapter of the AACD. She is a member of the American Dental Association, American Academy of General Dentistry and American Laser Society. Dr. LeBlanc is also a published researcher having several articles in The Journal of the AAGO, Dental Dialog, and PPAD: Practical Procedures and Aesthetic Dentistry. In 2011, Dr. LeBlanc received her National Registry of Emergency Medical Technicians Basic.
Besides being dedicated to her profession, Dr. LeBlanc was also a loving mother and she absolutely adored her grandchildren. She will be dearly missed by her family, friends, and colleagues.
Dr. LeBlanc is survived by her daughter, Michelle LeBlanc; son, Vial "Joey" LeBlanc, III, and wife Kristin; grandchildren, Nash Rung, Elizabeth "E.V." LeBlanc, and Vial "Joey" LeBlanc, IV; sisters, Yvonne C. Vernon, and Patricia Ann Tynes and husband Don; brother-in-law, Allan Cummings and numerous nieces and nephews.
She was preceded in death by her husband, Vial "Joe" LeBlanc, Jr.; sister, Frances Sylvia Cooper Cummings and brother-in-law, Henry L. Vernon, Jr.
Family and friends will be received at Harry McKneely & Son Funeral Home, 2000 N. Morrison Blvd., Hammond, Louisiana 70454 on Thursday, August 20th from 5:00 pm until 8:00 pm.
A Funeral Mass will be held at Mater Dolorosa Catholic Church, 609 3rd St., Independence, Louisiana 70443 on Friday, August 21st at 10:00 o'clock.
Inurnment will take place at Cooper Cemetery of the Sacred Heart in Loranger, Louisiana.
In lieu of flowers, donations may be made in Dr. Sue LeBlanc's memory to the Junior Diabetes Research Foundation at JDRF.org, or to the Annie Cooper Memorial Scholarship Fund, 1007 W. Thomas St, Ste B-C, Hammond, Louisiana 70401.
Face masks are now mandatory to attend any visitation or service at the funeral home and church. Thank you for your cooperation.
An on-line guest book is available at www.harrymckneely.com.
Don't forger the online prayer meeting from FBC, Kentwood tonight at 6 P.M.  You can watch on FB or You Tube.
Read the Bible in 2020 – August 19
Esther 4:1-7:10
1 Corinthians 12:1-26
Psalm 36:1-12
Proverbs 21:21-22
Baptist Press – Published five days each week
How is God going to use you today?????
Anna Lee